DR GABRIELLA GLASSFORD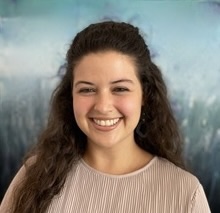 Dr Gabriella Glassford, is a cum laude graduate of Palmer College of Chiropractic, Florida Campus. She is a licensed Doctor of Chiropractic in the State of Florida, USA. She comes to us from a position as treating clinician practicing at a multi-clinic setting where she gained a lot of hands-on experience.
Prior to that, she demonstrated a high degree of clinical competence during her clinical residency at Palmer whereby she was selected as both a clinical teaching assistant and chiropractic technique teaching assistant. She has interest and additional training in the area of paediatrics and maternity.
She has an empathetic personality and wants to help people achieve better health through natural methods.