DR LE GUEN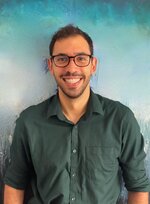 Dr. Alexandre Le Guen, is a January 2023 graduate of The Institut Franco-Européen de Chiropraxie (IFEC) in Paris.
Dr. Le Guen first studied medicine for 2 years, but started his chiropractic journey because his father suffered for a long time with chronic Low Back Pain and western medicine didn't seem to help much. After seeing his father's transformation, Dr Le Guen switched to a more holistic and natural way of healing, chiropractic.
He comes to us with good adjusting and case management skills. Originally scheduled to graduate a year earlier, but delayed due to Covid, Dr LeGuen had an additional year of internships and clinical residency as an intern at the IFEC public clinic.
Dr. Le Guen is passionate about sports, especially martial arts, and has a keen interest in working with sportive peoples at every level, from beginners to elite athletes.